REFERENCES
FUTURA, thanks to the decades-long experience and to the high technological level reached, is homologated by AUDI-VW , OPEL-GM, BMW and FCA.
These are the Brands supplied in these last years :
fiat, alfa, ferrari, maserati, lamborghini, opel, iveco, bmw, rolls royce, mercedes, daimler, smart, volvo, volkswagen, audi, electrolux, BSH, liebherr, gaggenau, de longhi, alessi, kartell, brionvega, ikea, desalto, gaber, osram, sim2, tandberg.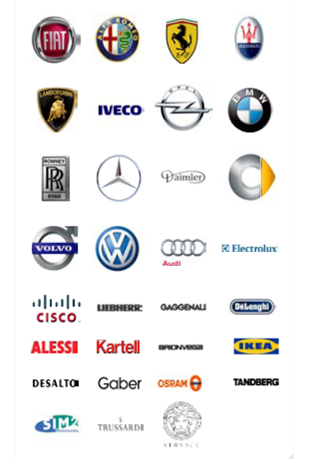 COLLABORATIONS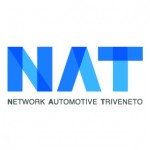 A network of Companies that supply to the Automotive sector a product of Italian excellence "turn-key": starting from the prototype to the production of tools for plastic materials, composite in carbon fiber and metal, to the realization of the components, the finishing, the painting, the anodizing processes, the assembly of the product and its delivery.
A unique supplier and interlocutor that reduces to the minimum the complexity of the productive process, optimize the flowings, reduce the wastes and guarantee at the same time, the customizing and flexibility production.
Five companies, located in Treviso province, with over twenty-years of experience in the Automotive sector, that collaborates in the production, in the development of the standards and quality, and in the sharing of investments in training. Qualifications that guarantee a constant development of new solutions.